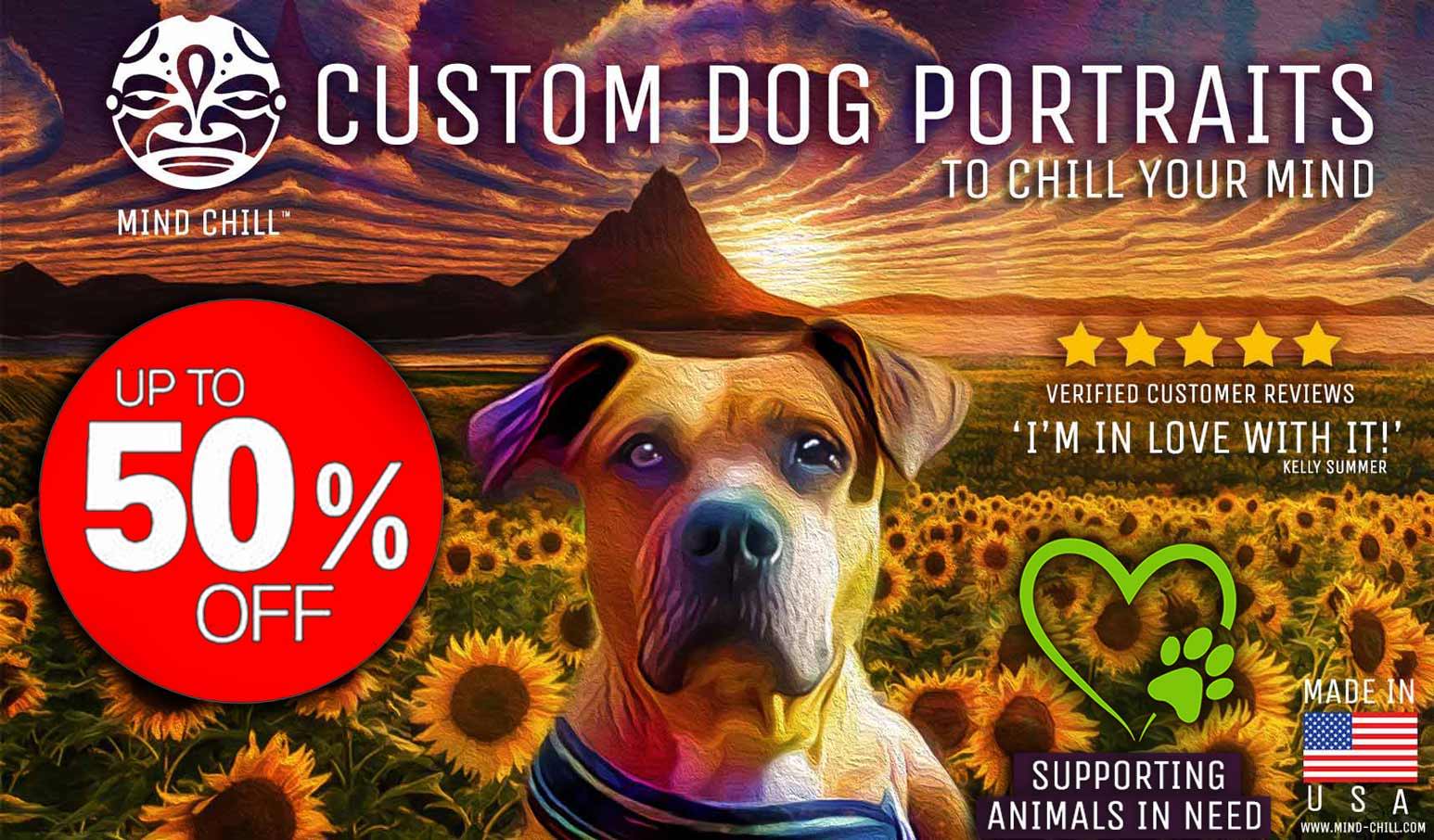 LOW PRICE SALE NOW ON !!!
Supporting Local Animal Shelters
---
---
---
---
You will recieve your custom art design for approval in a few days.
Custom art is made just for you by real Artists' fusing Ai Neural Networks and creativity.
100% Satisfaction Guaranteed!
Made in the USA with the highest quality gallery canvas wraps.
Mind Chill's trusted artists' art is seen by millions every month
Mind Chill Community of over 230k
Tracked worldwide shipping.
FREE USA Shipping when you spend over $75
24/7 customer service support online.
"Your art transports me away to a chilled out place. It's beautiful and calming. The 360 Videos and 3D art are mesmerising and hypnotic. LOVE MIND CHILL Keep it up"
Elizabeth Somer
1 MAY 2020, 14:42
"Our black lab dog diesel died of cancer last year, so I got this as a gift for my wife, I wasn't expecting a lot. BUT It was truly a special moment shared. She loves it.
Kevin H
28 APR 2020, 12:21
"OK SERIOUSLY these are so dope, so good, you must get one! I'm in love with mine. Mind Chill is awesome."
Lisa Farrah
29 APRIL 2020, 14:42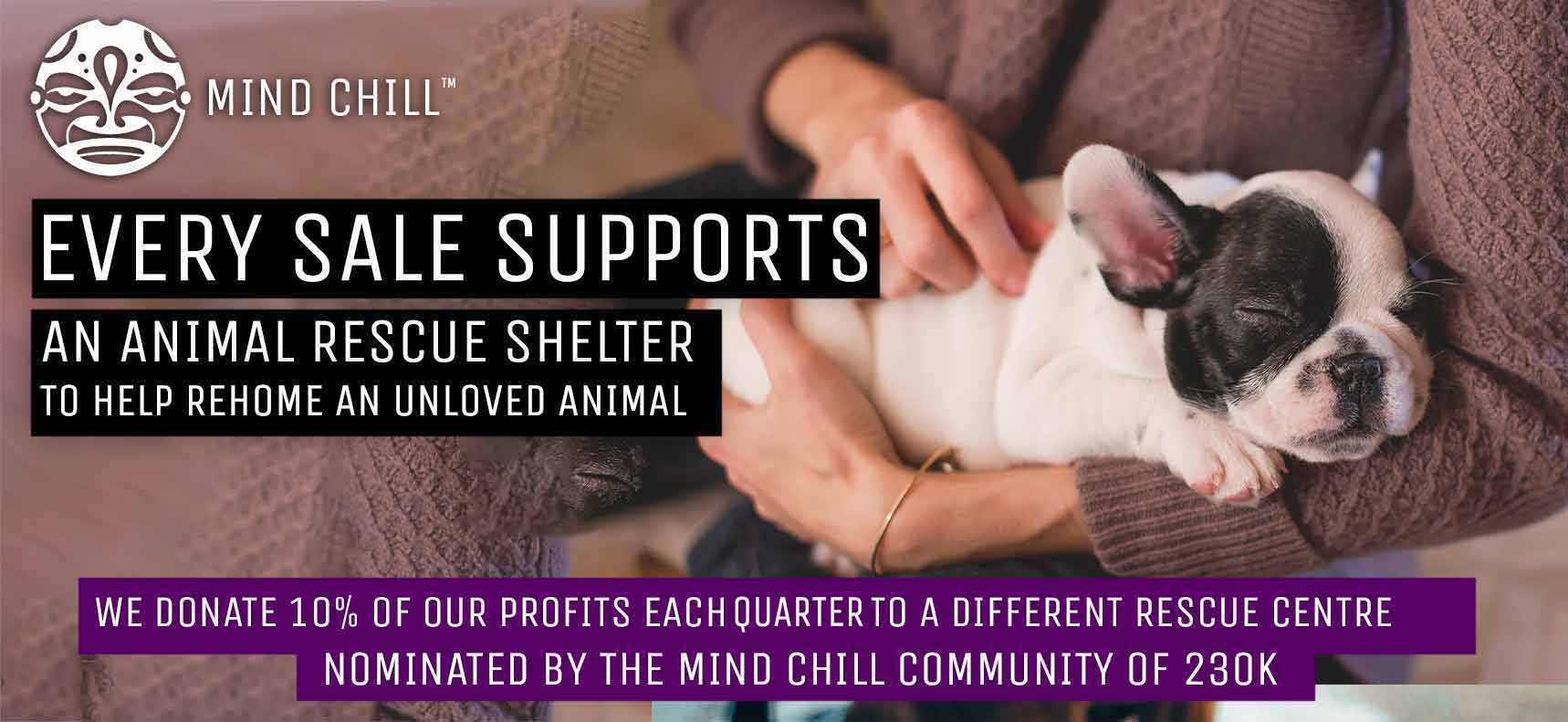 ---
Sometimes we just need 5 minutes to stop thinking and escape into a world of creativity.
I've seen the mood boosting effects a pet can have on your mental health. Pets can reduce stress, anxiety, and depression, ease loneliness, encourage exercise and playfulness, and even improve your cardiovascular health.
My goal with Mind Chill custom pet portraits is to use the power of pets and creativity to help transport your mind to a universe of chill.
All part of the mission to chill the world out!
Our portraits also help support independent artists and push the boundaries of creative technology and help animal shelters rehome unloved pets.
---
WANT TO ASK US A QUESTION?
Message us and we we will get back to you asap!
Thanks!
This field is required
This field is required
This field is required